Facilities
Our 24x7 1200 sq ft industrial unit is arranged over two floors.
Split into clean space, wood and metal workshop, digital fabrication room, spray booth and social space there is something for everyone.
Go to CLEAN SPACE
CLEAN SPACE
Benches for computing, electronics and light crafts including modelling, radio control, sewing, painting, and drawing
Go to WOOD
WOOD
Wood-working area with flexible benches, table-saw, mitre-saw, pillar drill, band saw, router and other common power/hand tools
Go to METAL
METAL
Metalworking area with Bridgeport milling machine, Colchester lathe, horizontal metal bandsaw, bench grinder, MIG and TIG welders and other hand tools
Go to DIGITAL FABRICATION
DIGITAL FABRICATION
Prototyping equipment, including 3D Printers, HPC Laserscript Laser cutter, CNC Mills, PCB Milling and more
Go to SOCIAL
SOCIAL
Comfy sofas, projector and audio-visual equipment for chilling out and chatting.
Go to SPRAY BOOTH
SPRAY BOOTH
Space to spray paint with extraction and airbrushing equipment.
We also have free WiFi and parking as well as a small kitchen with tea and coffee making facilities and a fridge stocked with cans and snacks.
Find Out More
See the
Events
page for a list of scheduled events and public opening times.
Membership



Cost

Concession

Access

Regulated Equipment use

Notes

Membership

£25/mo

£12.50/mo

24x7

All with induction

10% discount for yearly payment up front

Group Booking

£15

£15

3 hours

Under direct member supervision

Up to 12 in group, one must be a member

Guest (1st visit free)

£5

£2.50

Day

Under direct member supervision

Includes one child entry, concession rate for each additional child
Requires member to be present at non public times
You can find detailed information, including membership benefits, rules and Community Interest Statement in our Membership Guide.
OUR DIRECTORS
The Makerspace is run by its members, for its members, with all proceeds reinvested - our directors below, manage the space and its continuous expansion/improvement.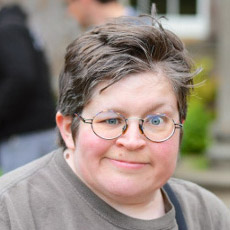 3d printerer of many things, laser cutter of some, coder of many Perl's.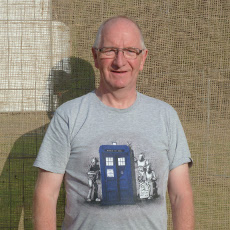 SCOTT JORDAN
Jack of all Trades
Survivor fom the Age of Analogue and when computers were the size of a football pitch. Bio hacking may be my next option.
Matt Bentley
Electronics and Lasers and 3d Printing, Oh My!
Electronics and Lasers and 3d Printing, Oh My!
Jess Hanman
Much laser, many crafting.
Much laser, many crafting.
Articles
It's hard to believe that we've been open less than 6 months, and yet ahead of our expectations (and with much relief), our membership level has just tipped 32 taking us into sustainability!! A huge expansion from the founding group of just 5. Reaching that incredibly significant milestone is extremely satisfying, and I think I'm Read more about Sustainable & Mezzanine Funding Drive![…]
Previous
Next