Facilities
Our 24x7 600 sq ft industrial unit is arranged in 4 reconfigurable zones
CRAFT
Benches for computing, electronics and light crafts including modelling, radio control, sewing, painting, and drawing
WOOD
Wood-working area with flexible benches, table-saw, mitre-saw and other common power/hand tools
METAL
Metalworking area with milling machine, lathe, bench grinder, MIG welder and other hand tools
DIGITAL FABRICATION
Prototyping and test equipment, including 3D Printer, CNC Mill, PCB Mill, Soldering equipment, Oscilliscopes and more
We also have free WiFi, tea/coffee facilities and free parking
Find Out More
Membership



Cost

Concession

Access

Regulated Equipment use

Notes

Membership

£25/mo

£12.50/mo

24x7

All with induction

Includes one named child entry, +£5/mo for each additional child

10% discount for yearly payment up front

Group Booking

£15

£15

3 hours

Under direct member supervision

Up to 12 in group, one must be a member

Guest (1st visit free)

£5

£2.50

Day

Under direct member supervision

Includes one child entry, concession rate for each additional child
Requires member to be present at non public times
If you are considering joining us, please come along to our weekly open night on Wednesday from 6:30pm. We can then enroll you and issue your access key. You can find detailed information, including membership benefits, rules and Community Interest Statement in our Membership Guide.
OUR DIRECTORS
The Makerspace is run by its members, for its members, with all proceeds reinvested - our directors below, manage the space and its continuous expansion/improvement.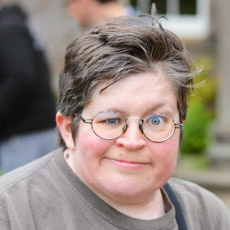 JAMES MASTROS
Master of Beards
X hacker, Y wrangler and Z tamer. James is the kind of hacker who sees the potential in every widget… he is really bad at throwing things away.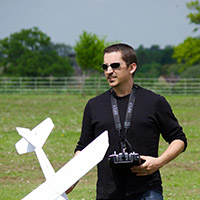 Prodigious maker of things, anything goes and normally does – from laser cutters and robots to flying machines. Also keeps everyone else to plan on major projects.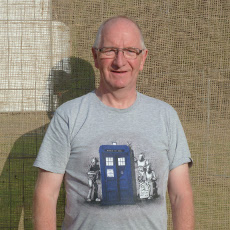 SCOTT JORDAN
Jack of all Trades
Survivor fom the Age of Analogue and when computers were the size of a football pitch. Bio hacking may be my next option.
Articles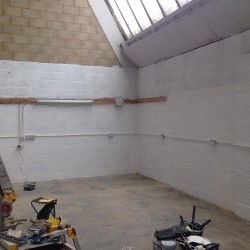 Interior Paint 9 days in, and the space is looking much bigger and brighter – greatly helped by 20 litres of fresh paint!  There's still a final coat to go on the top few courses of block-work, but the bulk of the interior painting is done.    New Sockets and Lighting Design Earlier in the week we started[…]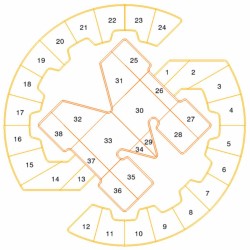 Makers are invited to be involved in the production of our new giant logo signage where the new logo has been broken up into bite sized tiles with digital templates available to download, print and make.
The tiles will be collated together and displayed proudly on our wall. It should make an interesting focal and discussion point for visitors and new members.
Previous
Next