Makers are invited to be involved in the production of our new giant logo signage where the new logo has been broken up into bite sized tiles with digital templates available to download, print and make.
The tiles will be collated together and displayed proudly on our wall. It should make an interesting focal and discussion point for visitors and new members.
Our giant logo will be just over 1 metre in diameter and will consist of 38 individual tiles. They will be attached to a backlit piece of painted plywood: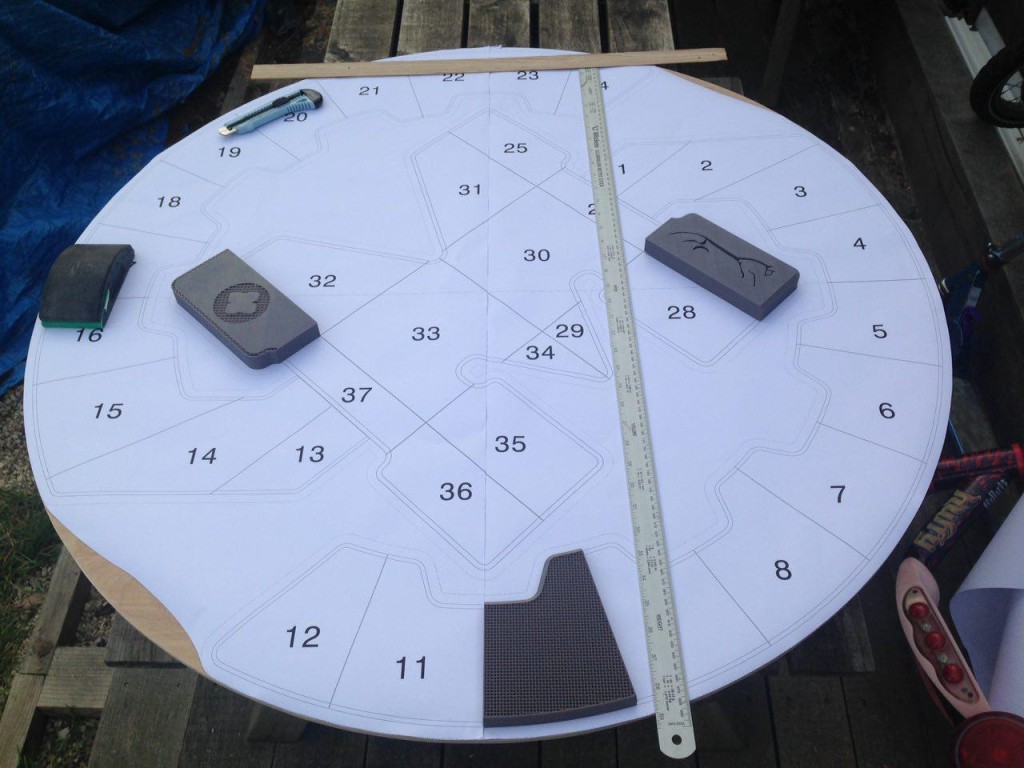 We want it to be constantly evolving where members new and old are invited to replace tiles periodically, eventually leading to many more displays.
There should be something to make no matter what your skill set, some ideas so far :
3D Printing
Decoupage
Pebbles
Foam – hot wire cut
Quilt
Knitted
Stained glass
Clay
Brick/stone
Mosaic
Leaves (PVA'd)
Lollipop sticks
Matchsticks
Photographs
Something that moves – COGS?
LEDs
Coins
Milled aluminium
Copper pipes (honeycomb?)
Pencils (cut, stacked into honeycomb)
Spanners
Concrete
Compressed sawdust
Duck tape
Wire
Be Involved
If you want to be involved, please let us know, but please consider becoming a member first, every little helps, details on our website.
The templates are in STL (CAD) format for digital manufacture and also PDF format to print and use in a more traditional way. You can view the files here.
Tile Club
Here are some tiles that are currently in "Tile Club", WIP, more to follow :